Robust functionality made simple
Our EMR/EHR was developed from the ground up with a focus on efficiency and reliability
The GOLD standard in getting paid
The tools built into the MEDENT system are second to none when it comes to managing your practice
Convenient communication
The Patient Portal is a powerful tool that can modernize the way your office communicates with patients
MEDENT SUPPORT
When patient care is on the line it is important to have the #1 support team on your side.
With paper charts, I saw about 20 patients a day. With EMR, I see 28 to 30. All information can be seen from a staff's workstation, and space for charts is not an issue.
– Anna M. Lamb, D.O.,
Physician and Founder
Lamb Family Practice
The MEDENT Patient Portal has been well-received by patients of all ages and demographics, and it's incredible for the doctor.  
– Tammy Cleary
Office Manager
Lancaster Medical Group
With the MEDENT Patient Portal, it's easier and less expensive to communicate with patients and remind them when they need chronic care or preventative care.
– Thomas Lyon, M.D.,
Physician and Co-Founder
Mt. Airy Family Practice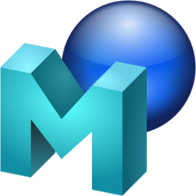 All-In-One MEDENT
MEDENT is a software development and services company focused on automating medical practices. We offer an "All-In-One" EMR/EHR, Patient Portal & Practice Management system providing a high-level of interoperability and automation. Our system is available in the cloud as a service or a server based system in the medical practice.