Voted #1 EHR in the Nation
Medical Economics EHR report card voted MEDENT #1 in the nation.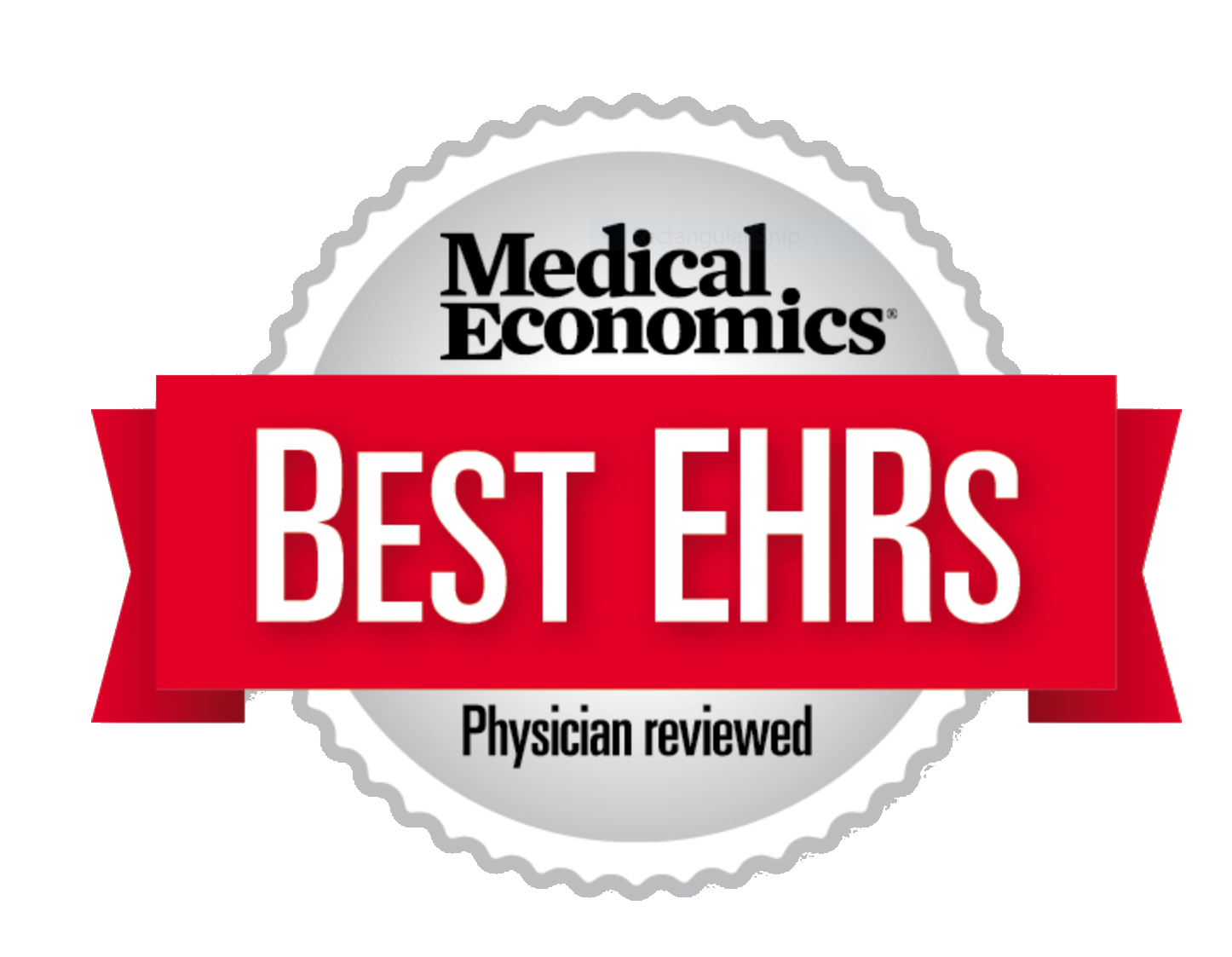 PROMOTING INTEROPERABILITY
MEDENT has built-in dashboards and comparison graphs to enable providers to monitor MIPS and/or Medicaid PI compliance at a glance.
MACRA impacts all providers with $90,000+ in Part B charges that are treating more than 200 Medicare beneficiaries
Physicians ranked compared to peers, with potential negative adjustments to total Medicare revenue
Two reimbursement programs: MIPS and Advanced APMs
MEDENT simplifies Chronic Care Management (CCM) and Hierarchical Condition Categories (HHC), which can help generate additional revenue.
The Patient Portal can streamline the workflow in your office with advanced features such as the Patient Hx, eStatements with online pay and eVisits.
The Self Check-in Kiosk can help your office increase collections while driving both compliance and efficiency.
TELEHEALTH – VIDEO VISITS
MEDENT's video visit feature offers an easy way for your practice to have HIPAA compliant video communication with your patients, without the need for app downloads or plugins.
We have medical content for more than thirty different specialties. MEDENT's flexibility enables users to document the visit in a variety of methods. Including touch, point & click, Dragon Medical speech recognition with full .DRA support or voice notes.
MEDENT EMR was designed from the ground up with Disease Management and Health Maintenance formulas in mind. This enables you to data mine for information that is important to your office or prompt users at the point of care.
PRESCRIPTIONS, ePA & EPCS
MEDENT's advanced drug and eprescribing capabilities can alert users of patient specific issues at the time of prescribing.
MEDENT Mobile enables you to stay in contact and access your patient's medical records from anywhere.
MEDENT has Direct messaging built into the heart of the system at no additional cost. This enables true interoperability between systems.
MEDENT has bidirectional lab interfaces with over 260 hospitals, lab companies and LIS systems. This enables structured data to drive DM/HM formulas, flowsheets and graphs.
Information from the patient chart flows seamlessly into the eSuperbill, charge entry and posting areas of the system. MEDENT comes with a wide array of interactive and printed reports that enable users to efficiently manage their practice, including the UDS reports that are required for FQHC. In addition we have interfaces available with dashboardMD and Clinigence for advanced enterprise level reporting.
GETTING STARTED WITH MEDENT
MEDENT's team of experts will coordinate with your practice to make your transition a success.